If you are using a screen(s) for operation, it might not be showing anything and might appear to be turned off.
Right click on your screen and click on the 'Display settings'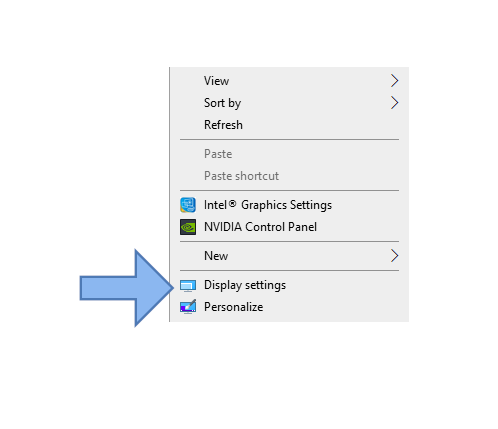 You will see that your operating screen may have been disconnected. Click on the screen that you would like to get back.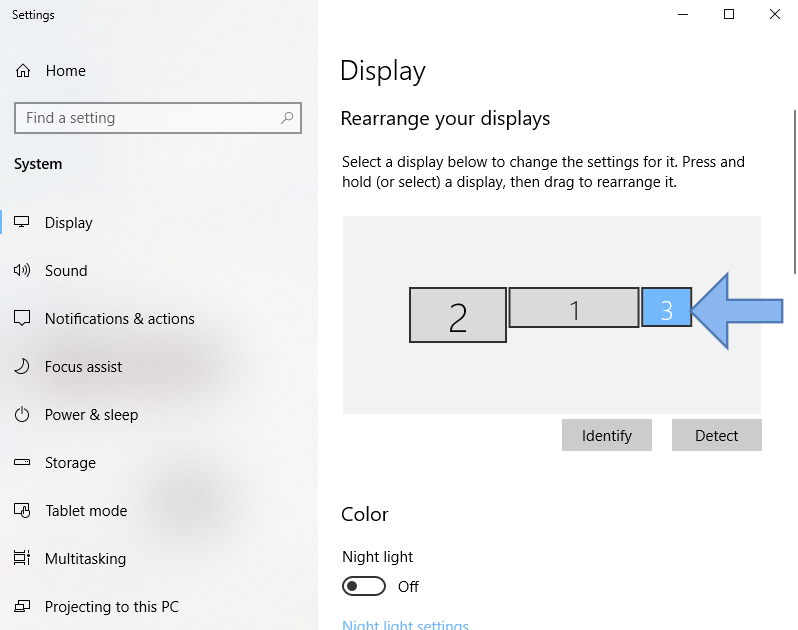 Go down the "Display settings" window and you will see that the screen has been disconnected. Click and a menu will roll down.
Select 'Extend desktop to this display'.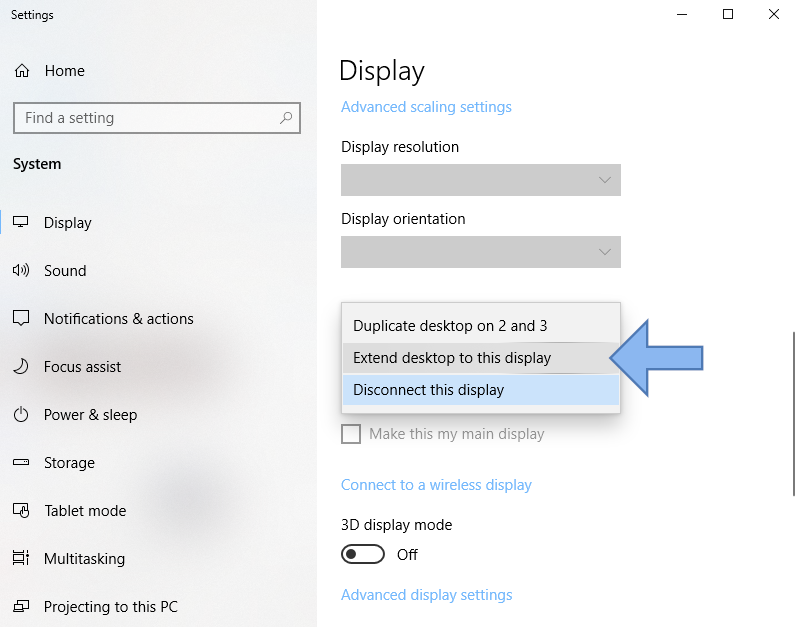 A dialog will pop up on your screen. You will have 15 seconds to either keep the new settings or revert back.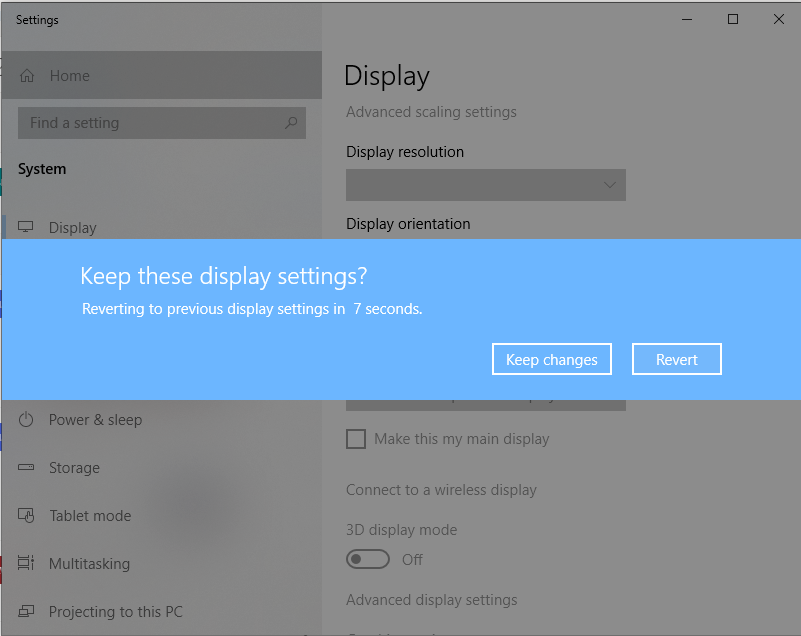 Select 'Keep changes'.
Check the box "Make this my main display" after you have selected the screen you would like to make your main display.
Your screen might have switched places.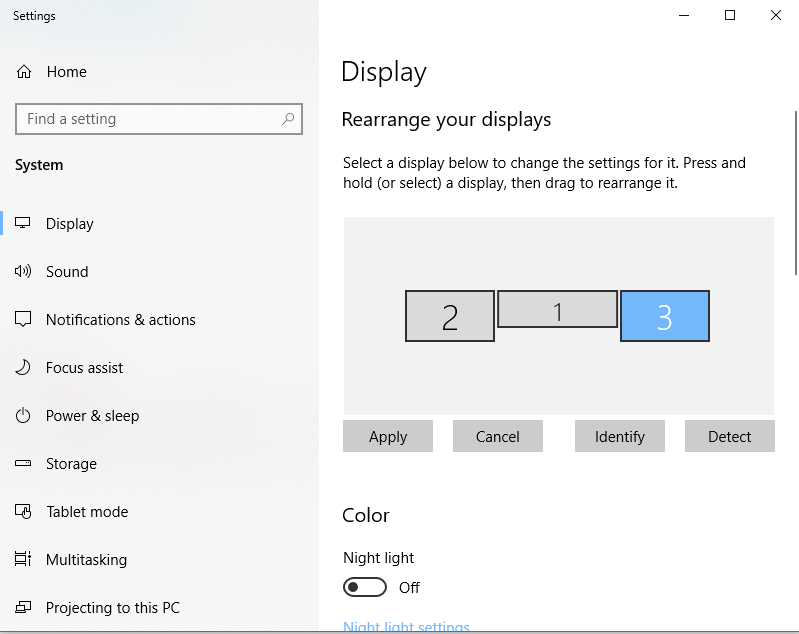 Click and drag the screen you want to rearrange, and drag it to the correct location.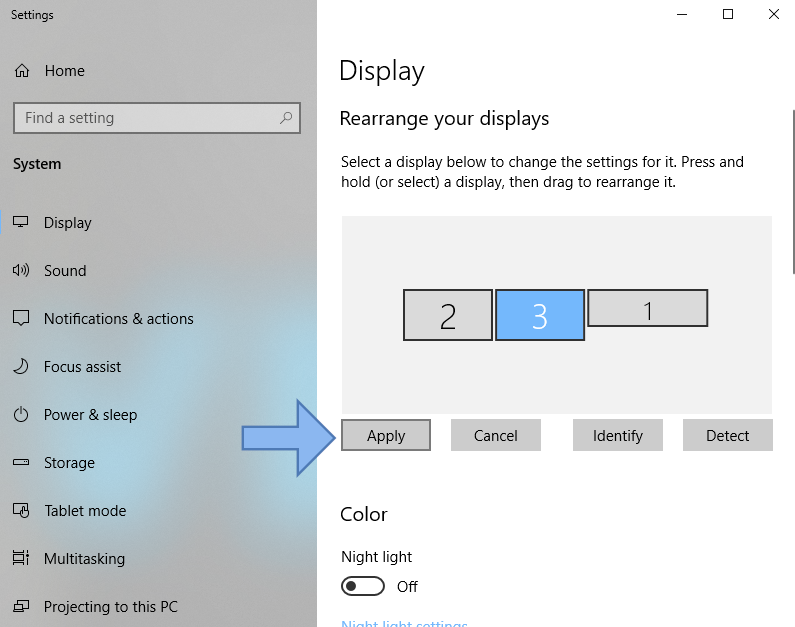 Click 'Apply' and close the window.