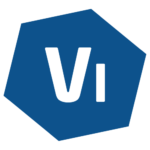 VIOSO Integrate™ is an automatic calibration software that allows you to set up a projection out of multiple displays to be integrated with other video- or visualization products.
There are numerous ways to integrate with other applications. Some applications are handled with a certain data export, some applications require an additional plugin, and there are even some applications that have integrated the complete calibration procedure.
In this documentation we put together all relevant information for each type of integration.
Overview of supported applications
Media Playback solutions

7th Sense Delta
AV Stumplf Pixera, Wings RX and Wings VIOSO
Avolites Ai Media Server
Brightsign Player
Christie Pandoras Box
Dataton Watchout
Derivative Touchdesigner
Ioversal Vertex
Smode Designer

3D Engines

Unreal Engine
Unity 3D
Middle VR

Planetarium Solutions

RSA Cosmos Sky Explorer
SCISS Uniview 3
Sureyyasoft Shira Player and Shira Universe
Next Steps
Learn more how to perform a camera based calibration of multiple projectors
Learn more how to integrate with third party applications:

See an ever groing list of supported applications here: Supported Applications
Select from the left side menu a chapter to learn more about specific third party integration