Each camera has a distortion compared to an ideal flat image, which comes from the lens and camera body. Such distortion can be measures and taken into account when doing math based on camera data. This set of data is called "camera intrinsics".
Since such camera intrnisics are individual for each camera + lens combinatination, each camera will need to undergo a calibration procedure (don't mix with the "projector calibration" that is the main purpose of VIOSO's products).
For creating camera intrinsics, we present a workflow based on the ArUco detection tools.
Download the ArUco Camera Calibration Toolkit here:
Usage
The tool enables you to perform a calibration with a live video feed from selected cameras.
Please follow the instructions below for detailed steps:
Print the Aruco Board provided in the program folder (ArucoBoard.png), Size: 30×42 (A3 Format). Stick it on a hard cardboard: the paper must remain as flat as possible during the calibration
Place the camera on a stable mount, select it in the drop menu ("Select Camera") and make sure it is in focus. Focus mode should be Manual and not Automatic.
Hold the board in front of the camera until all markers are detected, then click on the "Add Image" Button, or press the "A" Key.
Take at least 10 images of your calibration board in different positions and orientations without moving the camera between each snapshot. See examples below:

Click the "Calibrate" button to generate the calibration parameters from your image list.
Notes
The reprojection error is displayed to score the calibration precision: it should be close as close to 0 px as possible.
Make sure you use good lighting conditions during the calibration process. Avoid reflections and lens flare.
Reset the image list if you want to start over with the "Reset" button.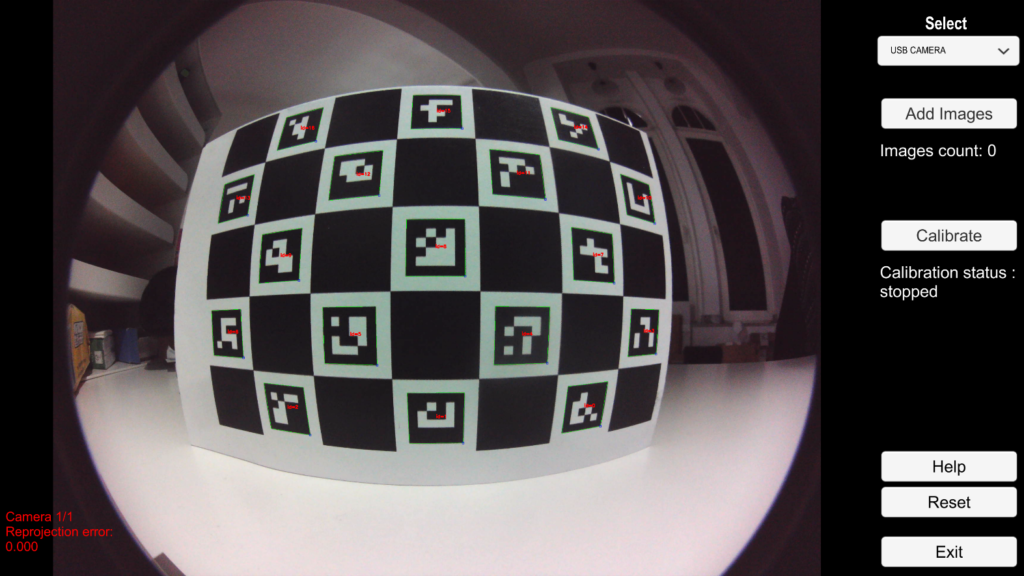 Result
Once the calibration is finished, a folder will pop up containing the camera parameters file. It consists of an XML document in the format shown below: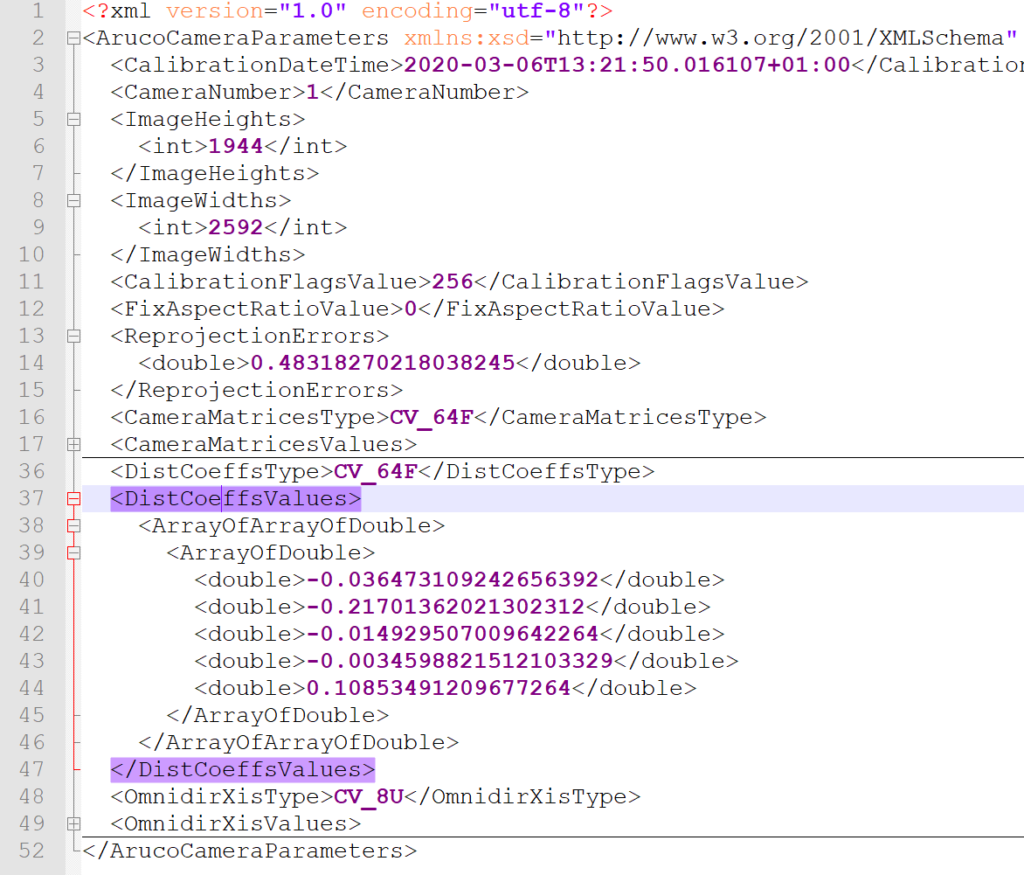 Please add: How/where to use this data in VIOSO Core.
References
OPENCV:

https://docs.opencv.org/3.4/da/d13/tutorial_aruco_calibration.html

ArucoUnity:
Calibration Tips: