PC-locked licenses can be transferred to another PC as long as the initial activation was done online (not via e-mail, fax or another manual way).
The steps to move a license are:
Know/Retrieve the serial number (see below).
Deactivate the the license on the current PC (requires internet connection).
Apply the serial number on the new PC and activate online (requires internet connection).
Retrieve the serial number
Your serial number is listed on the product key card, on the invoice, packing slip, or other VIOSO document. If you do not have access to these documents, you can retrieve the serial number from the application itself:
Access the license viewer (Read here how this works).
Open the dropdown nodes until you reach the "Activation Codes".
Here, a key called "serial number" is visible.
Copy/note this code–this is the serial number for your product.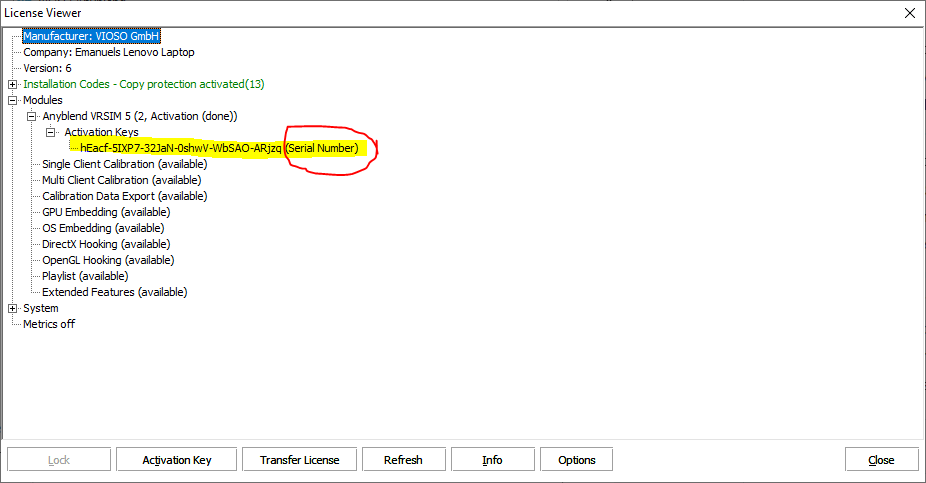 Deactivate the license
Click "Transfer License" and the process to transfer the license will begin. At this stage, it is essential to make sure that you are connected to the internet and have noted the serial number.
If you press "Deactivate now", your current activation will be revoked and you can use your serial number again on this or another server. Please note that the PC uses your internet connection to perform the deactivation, so please confirm any firewall messages if they occur.
Make sure that you have noted or copied the serial number to a text document, etc.
Once the deactivation is done, the license manager with display the license as "locked":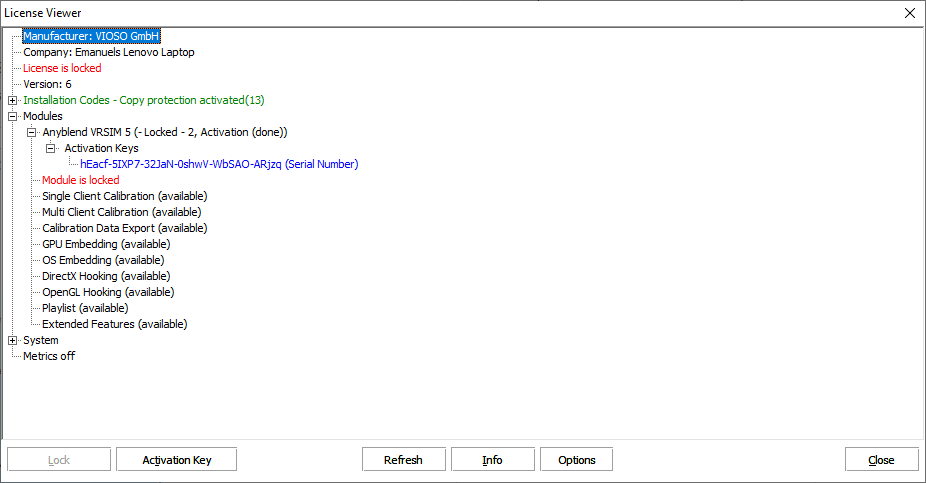 Activate the license on the new PC
Once you have retrieved and deactivated the license, you can proceed with a normal license activation on the new PC. Learn here how to apply a serial on a new PC: