Projector adjustment
Use "Adjust Projectors" to change individual parameters of each projector.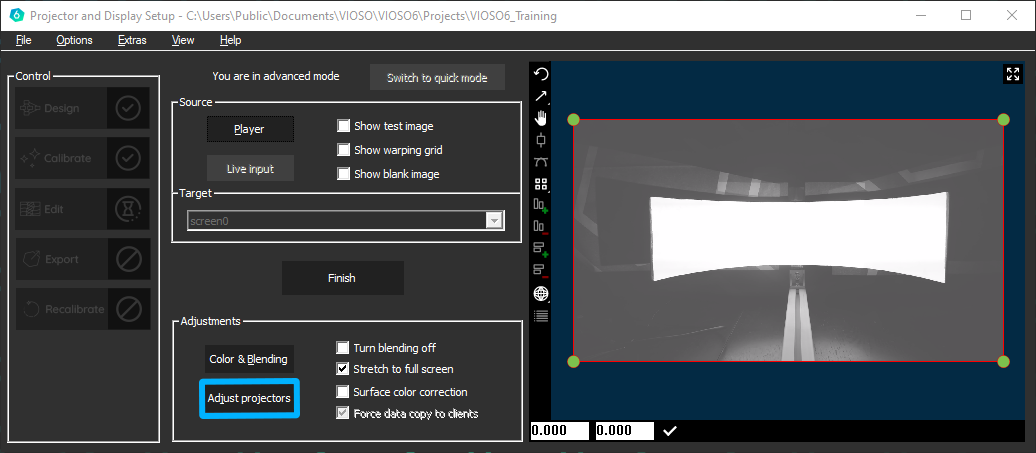 Best practice is to have Testpatterns of each colour and solid white to get to an ideal picture. Remember, that you can only match to the worst projector!
These adjustments take place at the projector level. The output of the individual outputs of the graphics card can be adjusted here.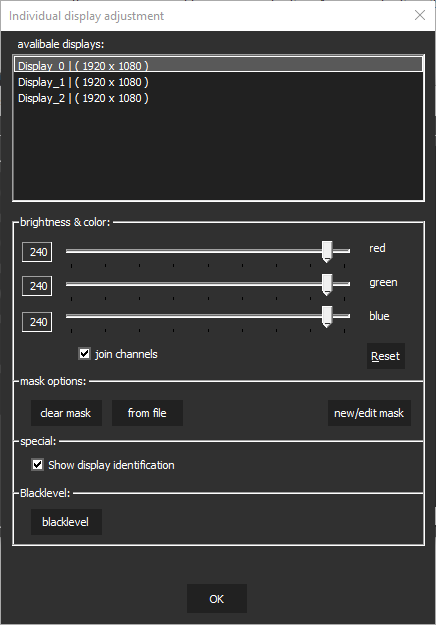 By selecting a projector, you are able to control the brightness of each.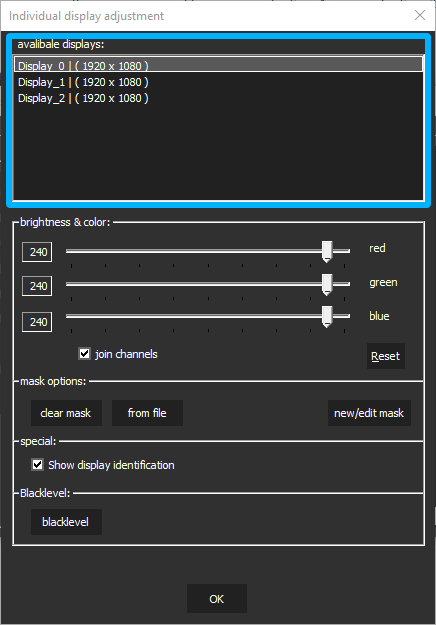 The display identification can be switched on or off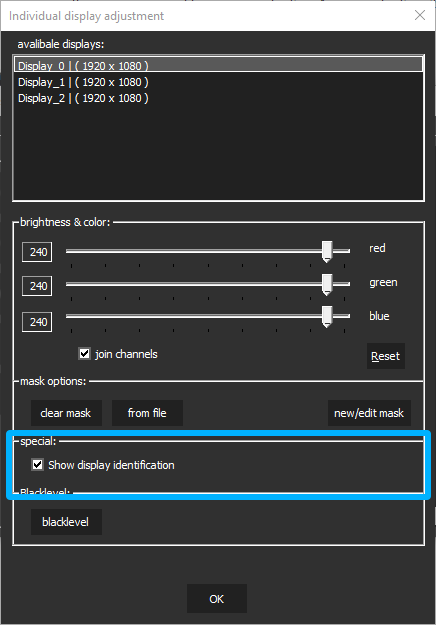 The Brightness of the projectors can be adjusted. The initial measurement while the Calibration has effect to the default parameters that are inserted here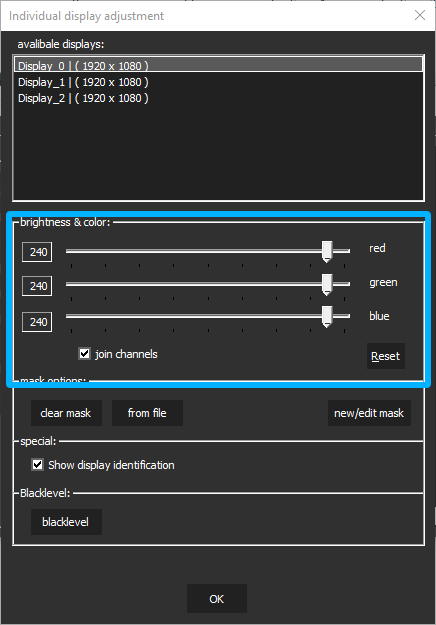 If you uncheck "join channels" the brightness of each colour can be adjusted.
Masks can also be created for individual projectors, which then crop the content. Masks that were placed on the outputs before the calibration are still active and are not affected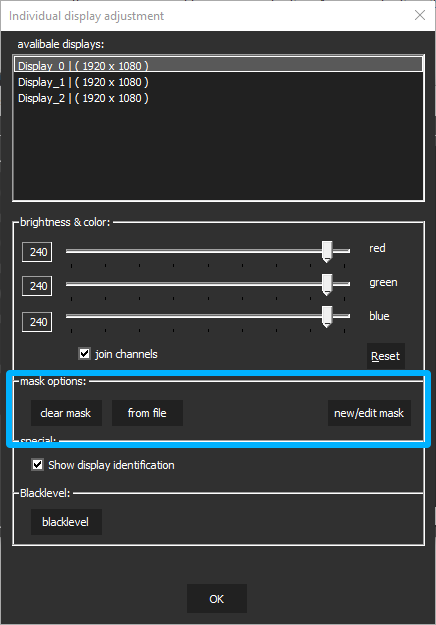 Clear mask will delete all used masks

from file enables you to load prebuilt masks
new/edit mask opens the maskeditor window
For further informations to the creation of masks click here
Blacklevel is under construction