When creating a new project, you select with which application the calibration should be used.
As a result, various settings are made on the export in order to be able to use the measurement in the respective application.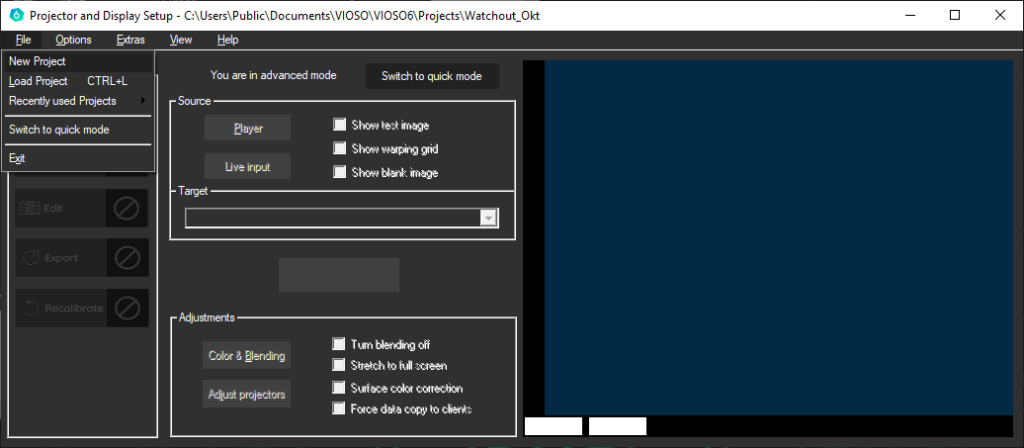 If a tool of your choice is not available, please select "generic" to configure your own export. Numerous tools support e.g. the MPCDI format.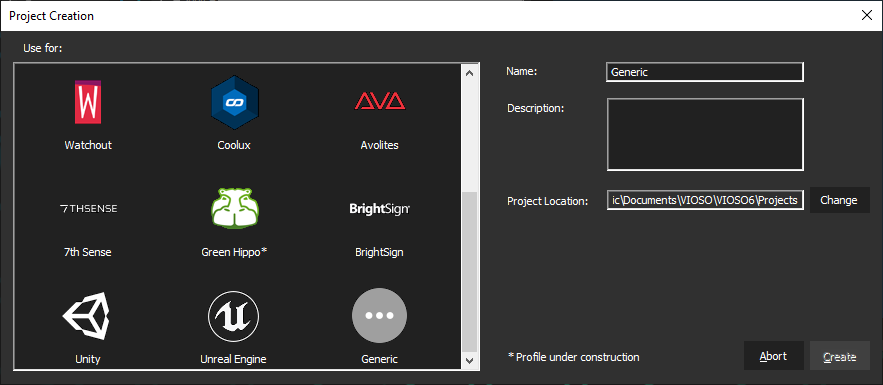 One way to run any application with Warping & Blending is to integrate it into Windows DESKTOP – please select "Desktop Warp".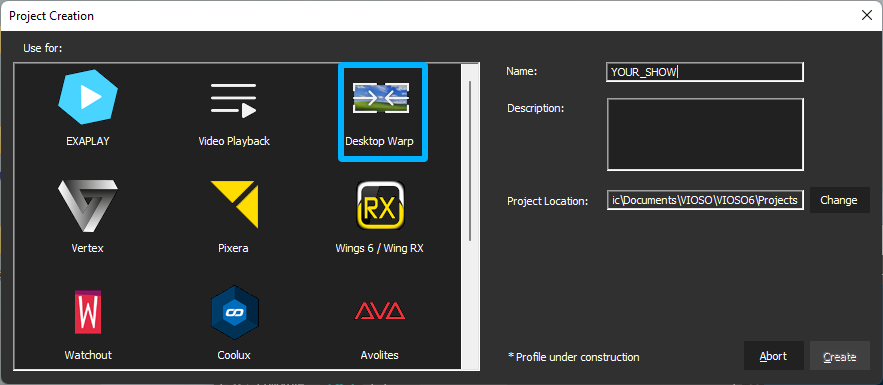 We provide a free API that makes it possible to apply the VIOSO Warp data in your own applications without much effort. If you are interested, please visit helpdesk.vioso.com
For numerous applications (e.g. Unreal, Unity) there are dedicated manuals or video tutorials. These can also be found under helpdesk.vioso.com