VIOSO 6 has two modes of operations: the new Project mode (V6 exclusive feature) and the legacy Free Mode (from V4, V5):
Project mode
Free mode

Guided step-by-step sequence based on templates
Automatic multi-client configuration
Automatic conversions to 3D / Geometry warping.
Limited to presets and basic functions:

No black-level
No Multicam
No Scripting

Not tied to a sequence
Requires manual configuration of clients
Requires manual selection of conversions
Offers all advanced software features

Black-level
Multicam
Scripting
Project mode
This mode was developed to provide a more straightforward process with guided workflows, automatic conversions and a 3D interface for projection mapping.
Each step is saved automatically in the project file, and you can go back and forth in the sequence.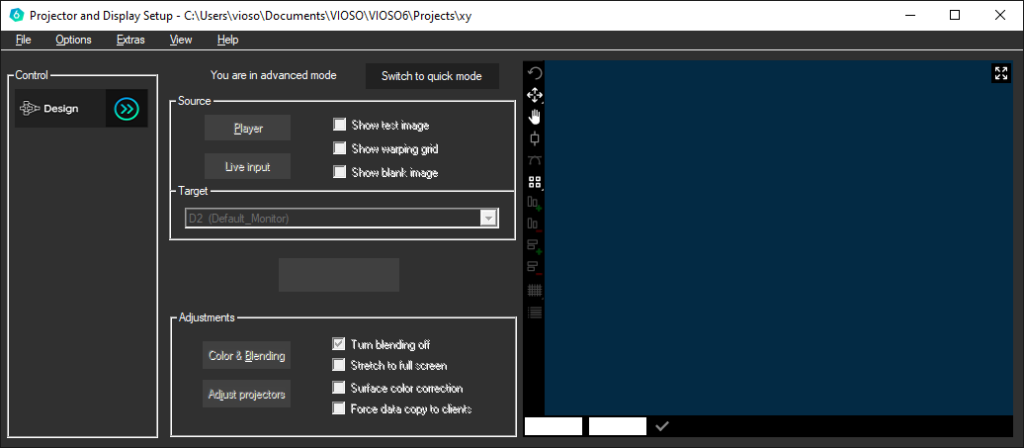 You can access the following steps only if you have finished the steps before.
| | |
| --- | --- |
| 2D | 3D |
---
Free mode
When using the Free Mode, all settings are available in the VIOSO interface, similar to previous cores. All steps and exports are to be performed freely and interdependently.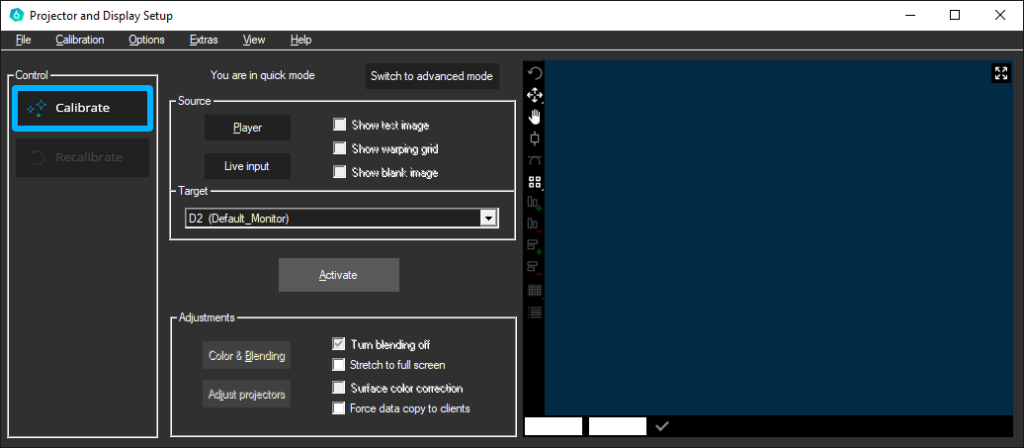 Example: The displays, the method, and the Camera have to be selected in this window instead of configuring in the "Design" node-based interface.