VIOSO 6 has got to the known mode, the quick mode now a new mode in addition, the project mode.
Project mode
This mode was developed with the main focus on a simpler process, which facilitates a lot, especially with the 3D functionality of VIOSO 6.
Each step is saved in the project file, most settings are made in the designer, and it is possible to go back several steps.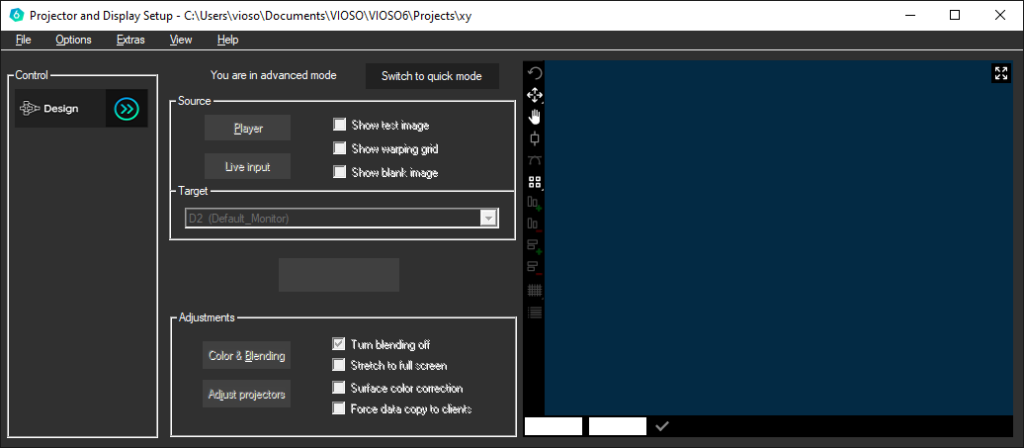 You can access the next steps only if you have done the steps before. 2D and 3D workflow are the same in that case
2D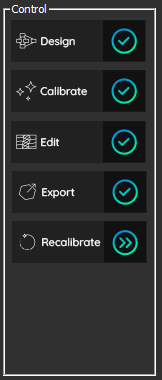 3D   
Quick mode
When using the Quick Mode, all settings are made in the VIOSO Core as before. One is free in the use and in the export of the calibration.
Every adjustment has to be made in the Coreapplication itself.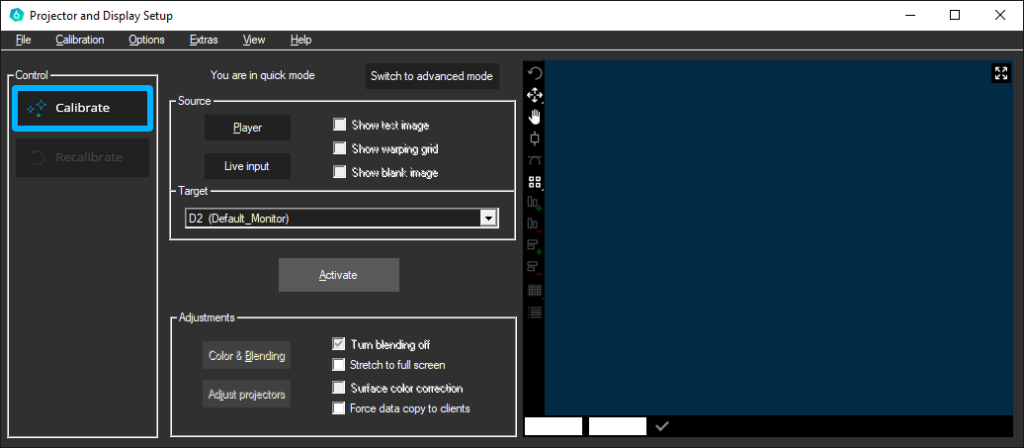 The arrangement of the projections has to be setup
If needed further options are available
The displays, the method and the Camera have to be selected