A special feature of VIOSO is to apply the calibration to the Windows desktop. This allows any program to be run in Windows and displayed on the calibrated screen.
Popular programs for this are for example: Powerpoint, any Mediaplayer, CAD programs, Resolume etc…
This feature is available only for specific GPU types, please check the system requirements here.
To use desktop hooking, select the appropriate preset when creating the project.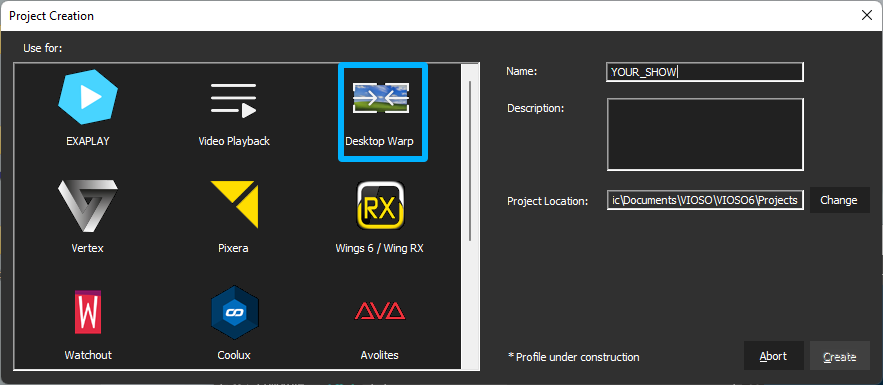 In the Designer you have to set the values you need in the export node

Follow the instructions for the calibration as usual
Finally, when the calibration is finished you will have the ability to "Activate" the calibration embedding in the GPU.