The recalibration is a special feature that allows to recalibrate the whole Setup with one click.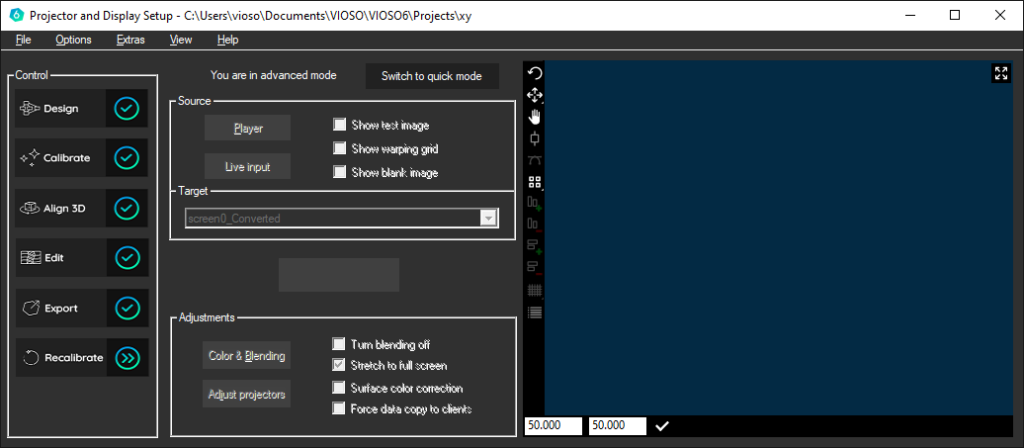 This recalibration uses the same parameters as the initial calibration. After the calibration, every single adjustment that was made after the initial Calibration will be redone.
Therefor some parameters must be the same:
Position of the camera
Position of the Screen
Light-situation
If these three factors stay the same, you can easily recalibrate your installation.