If you would like to improve the quality of the picture on screen, click on the 'Options' button. A dialog with the settings of your camera will appear. You can modify the settings there until the image on screen is acceptable and as close to reality as possible. Try to change the parameters for exposure, brightness, etc.
Check all tabs to make sure that all of the automatic features of the camera are unmarked (OFF).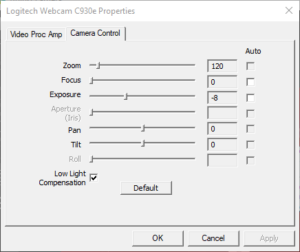 If you have a VIOSO Calibration kit (IDS camera), click here for a more detailed explanation.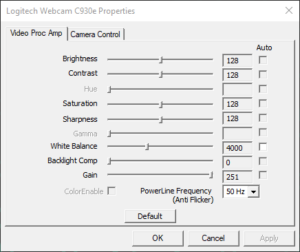 Unmark all auto features
Real picture
Camera view
Once you are satisfied with the result, click 'Ok'.
VIOSO Calibration Kits
Legacy VIOSO Calibration Kits (IDS)
Generic DirectShow devices
NDI