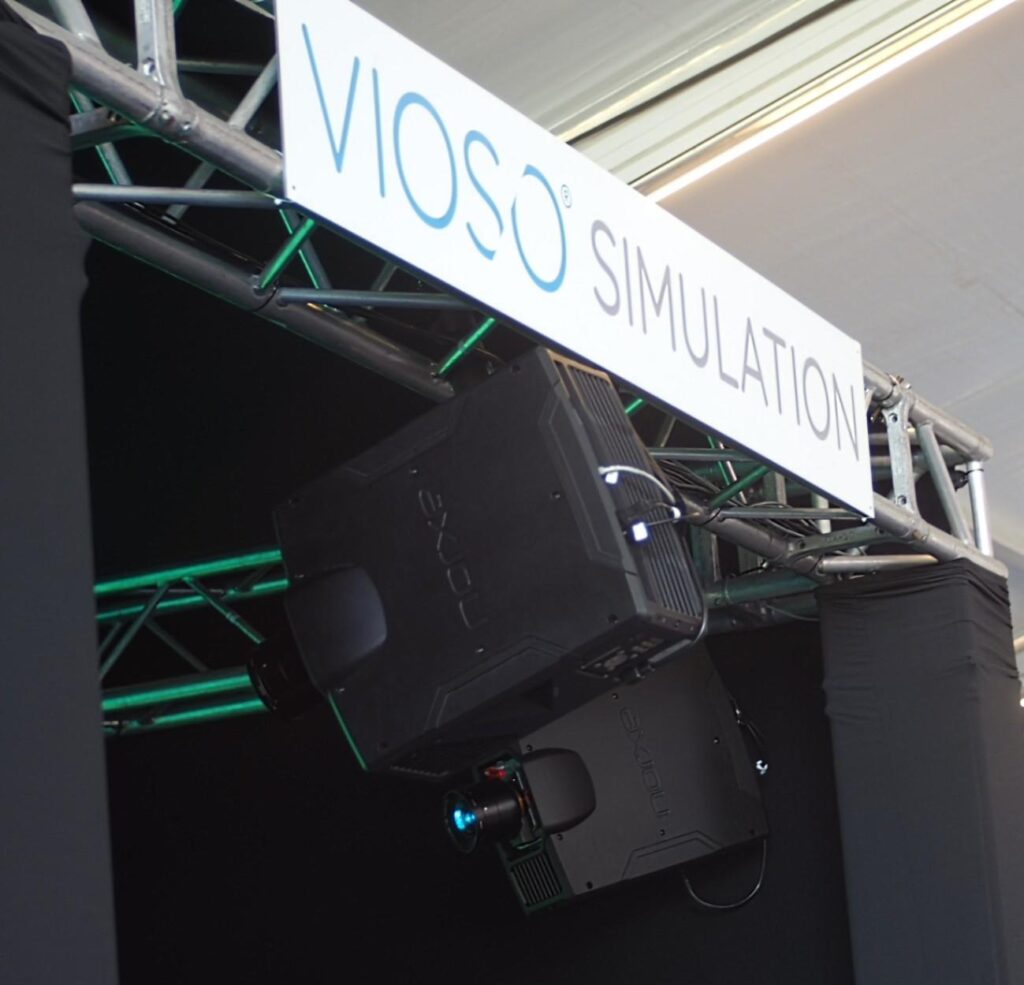 VIOSO software can export warp and blend files in the Norxe Unify format. It consists of an MPCDI file generated for each calibrated projector, which contains a PFM file (Geometry), PNJ image(s) (blend + blacklevel maps ) and an XML (parameter definition). 
VIOSO 6 (Project Mode)
Create a new project with the "Norxe" template

In the Design step, replace the name of each projector with its IP address

Proceed with the regular calibration steps, and at the end your export button will automatically transfer the warp and blend files over network to the projectors.
VIOSO 6 (Free mode) & VIOSO 5
Manual export – upload
From the main VIOSO window, go to File > Export Mapping
Choose the format Norxe Unify from the list and export.
Next, you can upload the files using the Unify interface.
Scripted export – upload
You can use VIOSO export scripts to automatically generate the files and transfer them on the network. Optionally you can also add conversion tasks and temporary files. Example:
<?xml version="1.0"?>
<VIOSO>
<File version="1.0.0" />

<CalibCommerceTask Typ="export" Format="Norxe" >
<CommonParam bSilent="0" bNoVC="0" bNoGeomCorr="0" bNoBlending="0" bNoMask="0" bSeparatedSplitDisp="1" bAllToMaster="1" bBlankUnusedSplitDispParts="0" bExactFileName="0"
FileName="tempFile" />
<SpecialParam qGridDimX="21" qGridDimY="21" />

<Task Typ="convert" Format="observer conversion">
<SpecialParam customCntSpaceName="*" />
</Task>

<TransferTask Format="Norxe" Device="PJ1" Core="192.168.1.100" >
<Destination Core="192.168.1.130" />
</TransferTask>

<TransferTask Format="Norxe" Device="PJ2" Core="192.168.1.100" >
<Destination Core="192.168.1.131" />
</TransferTask>

<TransferTask Format="Norxe" Device="PJ3" Core="192.168.1.100" >
<Destination Core="192.168.1.132" />
</TransferTask>

</CalibCommerceTask>
</VIOSO>
Troubleshooting
You can debug the exported geometry from the PFM file with an image viewer like XnView and inspect any anomalities such as blank areas, cropped borders, folds..etc