Automatic calibration of projectors connected to multiple servers is made simple with our software Anyblend VR&SIM.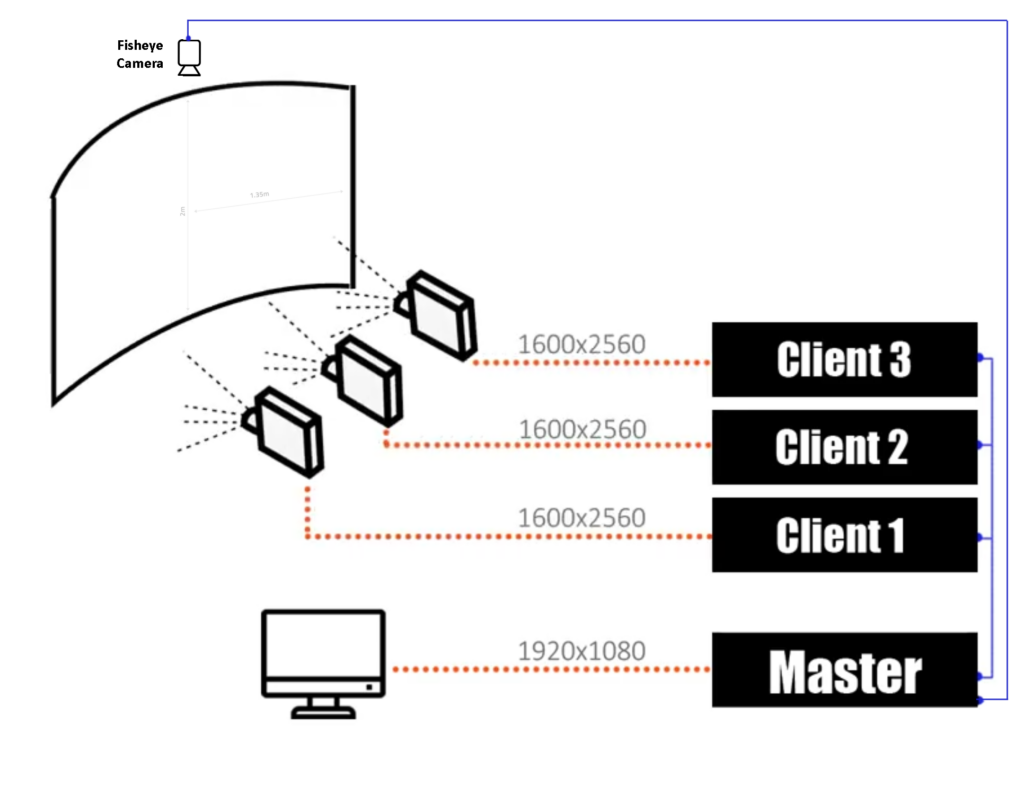 There are two methods to perform this:
Method 1: Abstract Displays
for versions 5.x+ | Imports all remote displays as virtual outputs to the master, and lets you calibrate identically to a single client mode.
Method 2: Legay
for versions 4.x+ | used for old systems or in special advised situations.
Licensing logic is also different for each method, please check the detailed article below:
Licensing of VIOSO Anyblend VR&SIM: Standard configuration vs. abstract displays